The photographer says that he is known in the neighbourhood where he lives, in Kent, England, for passing many hours in the market looking for the best broccoli or the best pepper to "compose" his scenes.

To gain depth, the photos are taken on tables with 1,2 x 2,4 metres square. Besides, they are registered in "layers", to avoid the food shrivelling before the picture is taken.

"I like the way how the little aspects of nature look big", says Carl warner. At the Italian inspiration's kitchen - many tomatoes and olives.

He confesses that, till now, he hasn't yet convinced his four children to eat more vegetables.
"At least, I can't say that they play with food more than I do", declares the photographer.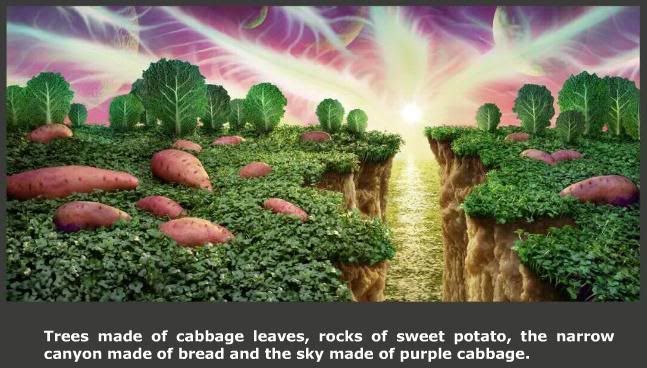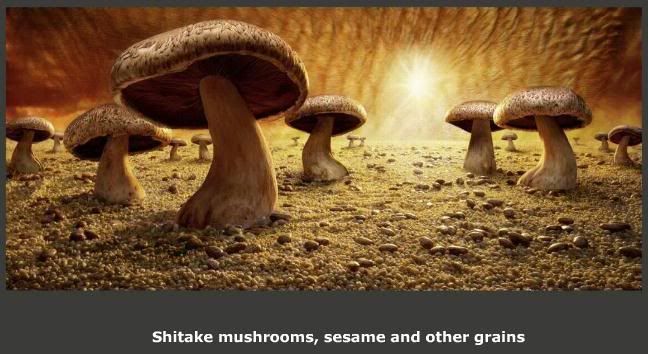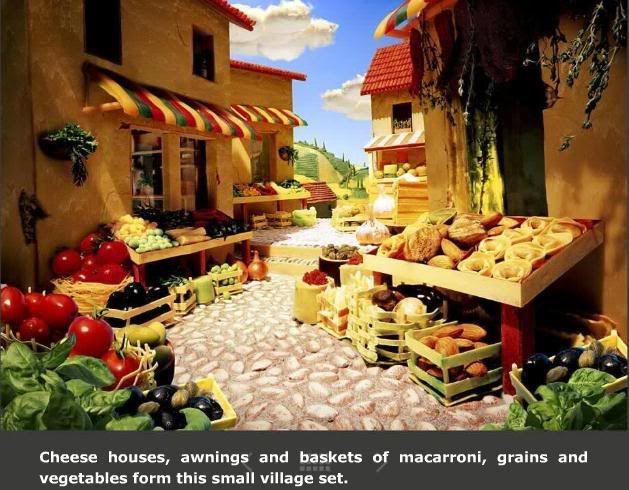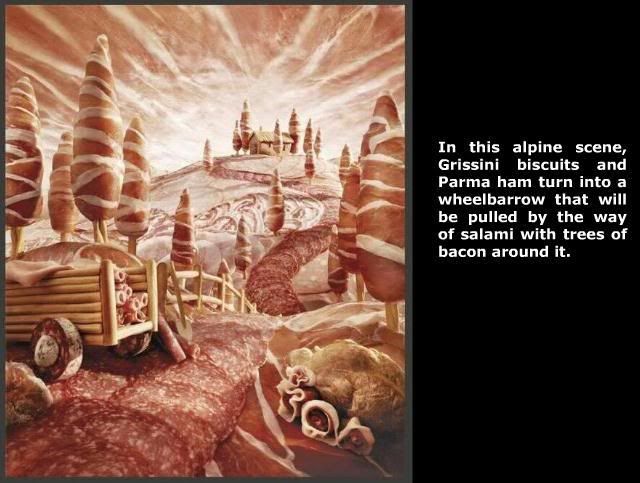 The photos will be used by a British supermarket chain in an advertising campaign, and Warner also thinks of putting them all together in a book to promote healthy wholesome eating habits for children.
I hope the campaign will work. I didn't feel like eating , after seeing so much good stuff...
But then again, I wasn't really very hungry at the time.