The Philippines being an archipelago, offers countless of destinations to see, adventures to experience and activities to do. The country is blessed with a rich environment— lusforests, tropical islands, white sand beaches, lakes, rivers, mountains— and friendly, artistic and hardworking people who are always happy to welcome visitors and friends. When you come for a visit, be sure to stay for a long time so that you can enjoy the different exciting experiences that the country has in store for you. Here is a list of ten things to do in the Philippines to help you plan and maximize your stay. Do all ten for a unique and complete travel experience— a guaranteed unforgettable vacation.


1.

SEE some sights





There are a lot to see in the Philippines. The country is blessed with a beautiful environment and skilful people whose talented hands created some of the most magnificent man-made structures in the world.

The UNESCO World Heritage Site, Banaue Rice Terraces; The well-preserved Spanish-style architecture in the historic town of Vigan, Ilocos Sur; The Baroque-style Philippine World Heritage site churches: the San Agustin Church in Paoay, Ilocos Norte, the Nuestra Senora de la Asuncion Church in Santa Maria, Ilocos Sur, San Agustin Church in Intramuros, Manila, and the Santo Tomas de Villanueva Church in Miag-ao, Iloilo.

The smallest active volcano in the world Taal Volcano in Batangas; the volcano with the most perfect cone, Mt. Mayon in Legazpi, Albay; the unique land formation that is the Chocolate Hills in Bohol. Marvel at the endemic Philippine fauna: Tamaraw, Tarsier, Phillipine Eagle



2.

GO on a beach holiday





The Philippines is a tropical country with one of the longest coastlines in Asia at 36,289 kilometres. It has numerous beaches most with fine powdery white sand and clean, clear and cool blue waters. Be sure to bask in the warm tropical sun and get the perfect tan that will be the envy of your friends back home. Top Philippine beach locations: Boracay Island, Aklan; El Nido, Palawan; Camiguin Island; Pagudpud, Ilocos Norte; Puerto Galera, Mindoro; Nasugbu and Lian in Batangas; Ternate in Cavite.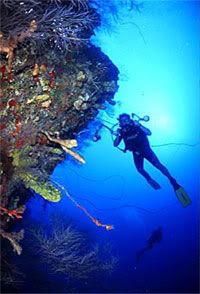 3.

DIVE





The Philippines is Asia's Dive Capital. If you are a diving enthusiast— amateur or professional, or someone who is looking for an underwater experience of a lifetime, then you must go to the Philippines if only for the reason that the country has the highest density of coral species in the world. Philippine seas are some of the most bio-diverse and marine-rich waters in the world and home to a diverse species of aquatic resources. Amateur divers can train and get their licenses at any of the diving training centers located in diving spots Anilao, Puerto Galera and Boracay, and once done with training, they can dive side-by-side with professional divers in the country's other must-see diving spots: the UNESCO World Heritage Site Tubbataha Reef and the location of some of the best wreck diving sites in the world, Coron both in Palawan; Verde Island in Mindoro Oriental; Apo Reef National Park in Mindoro Occidental, the largest atoll-like reef in the Philippines which includes 285 species of fish and 197 species of corals (featured in the SHEDD Aquarium permanent Philippine reef display in Chicago, Illinois, USA) ; the Apo Island Marine Reserve & Fish Sanctuary in Dumaguete, Negros Oriental; Balicasag and Pamilacan Islands in Bohol; and Malapascua and Moalboal/Pescador Islands in Cebu.




4.

ENGAGE in your favourite outdoor sport or activity





The Philippines offers a wide variety of sports adventures. Different locations cater to a specific activities: play a few rounds of golf in the different golf courses around the country designed by some of the most famous golf celebrities in the world; Snorkel and interact with the "gentle giants"— the whale sharks— in Donsol, Sorsogon; Surf in Siargao Island, Surigao del Norte, Baler, Aurora, Daet, Camarines Sur and in Catanduanes province; climb the country's highest peak at 9,689 feet- Mt. Apo- in Davao City, Davao, trek Mt. Pinatubo or explore the Callao caves in Tuguegarao, Cagayan province; go white river rafting in Chico River or in Cagayan de Oro River; go kayaking and canoeing at the Bacuit Archipelago and at the St. Paul Subterranean Cave both in Palawan; windsurf in Lake Caliraya or in Taal Lake, kitesurf in Boracay, wakeboard in Pili, Camarines Sur.




5.

RELAX in a spa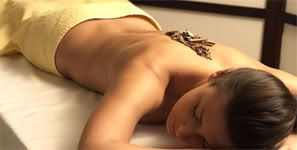 There is nothing more relaxing than enjoying the traditional Filipino "healing" massage or touch therapy called Hilot. The soothing touch of this massage relaxes and heals tired muscles and aching joints. Try this and other spa treatments at the Nurture Spa in Tagaytay, Mandala Spa in Boracay, Sanctuario Spa in Manila, Chi Spa Village in Shangri-La Mactan, Cebu, and at The Farm at San Benito in Batangas.

6.

FEAST





Be ready to put on a few extra pounds as you satisfy your cravings by indulging in a Filipino feast. Dishes to try: Lechon, spit-roast whole pig served with liver sauce; Adobo, pork, chicken or a combination of both, marinated in vinegar, soy sauce and garlic and stewed until tender; Kare-kare, meat and vegetables cooked with peanut sauce served with shrimp paste; Sinigang, pork, or seafood in tamarind soup; or the freshest seafoods— fish, squid, shrimp, lobsters— grilled to perfection. The more adventurous should try Balut or boiled duck eggs containing a partially formed embryo, and Dinuguan, the pork blood stew eaten with steamed rice or Puto, rice cakes. All around the country, there are restaurants offering different cuisines from American to Chinese, from Indian to Greek, from Japanese to French.



7.

SHOP




Shopping in the Philippines is an experience both in bargain and variety. Most shopping places or Malls in Manila, Makati, Cebu and Davao virtually have everything that you will need— from designer western brands to items specifically designed for the tourist market. Around the country, specifically in city centers, Tiangges or the Filipino version of flea markets abound offering quality items at bargain prices. In Manila shop at the third largest mall in the world Mall of Asia, Robinson Place, Balikbayan Handicrafts, Tutuban Center Mall and at the San Andres Market (for fresh fruits and other produce). In Makati and its surrounding areas, shop at Greenbelt, Glorietta, Landmark Department Store, Greenhills Shopping Center, Megamall, Shangri-La Mall and at Tiendecitas. In Cebu, check out the Ayala Center, the Gaisano Malls, Robinson's Place, SM City, and for native delicacies, fresh produce and fresh and dried seafood, go to the Carbon and Tabo-an Markets. In Davao, shop at Aldevinco Shopping Center (for fabrics, batik, carvings) Victoria Plaza, Gaisano Mall and at the New City Commercial Center department store.

An experience not to be missed in flea market-shopping in the Philippines is the "bargaining" where shoppers can buy items with big discount, depending on charm and good bargaining skills.





8.

EXPERIENCE Philippine culture



Philippine culture is best experienced in events and activities that highlight what Filipinos are passionate about— faith, love for country, family, beautiful women, and celebrations. Filipinos love to celebrate, and there is no better way of celebrating than by having festivals: Ati-atihan in Kalibo, Aklan, January, the best and biggest in the country, it commemorates the feast of the Sto Nino with a week-long street party. Groups of dancers dressed as the aboriginal Atis, representing different communities from the city participate in the festive weeklong street party that highlights during the feast of the patron saint; Pahiyas in Lucban, Quezon. May 15, the annual harvest festival and feast of San Isidro Labrador. Witness the colourful display of kiping and other thanksgiving offerings hung in the houses that line the street where the procession of the image of the patron saint will pass. Giant papier-mache effigies join the parade to add to the spectacle of a celebration; Masskara Festival in Bacolod City, October, coinciding with the city's charter day celebration, the festival features carnivals, fairs and a mardi gras-style parade by costumed and masked street dancers. There are as many festivals as there are towns in the Philippines and when you attend and enjoy a Filipino celebration, you come closer to understanding the culture of the people.



Other unique Philippine cultural events and activities include the cultural spectacle Santacruzan—a Maytime procession of beautiful Philippine maidens staged as a re-enactment of St. Helen's quest for the Holy Cross; the awesome display of Filipino religiosity in the frenzied Black Nazarene procession during the Quiapo fiesta every January in Manila; the Holy Week rituals in San Fernando, Pampanga— proof of the Filipino's and Philippine culture's deep Catholic roots; and the displays (giant Christmas lanterns), rituals (dawn masses) and traditions (noche buena feasts) that mark the Filipinos' celebration of Christmas.



9.

NIGHTLIFE





There is an abundance of places to go to and enjoy a night out in the Philippines. Every major city of the country has a number of nightlife activity hubs with restaurants, cafes, bars, clubs and karaoke bars all promising a good time of fun and entertainment. In the country's financial district Makati, there is the Greenbelt, Glorietta, The Fort, Jupiter St. and J. P. Rizal Street. In the city's capital, Manila, nightlife is diverse. There is something for everybody in Malate, and in the newly revitalized Roxas Boulevard and its Baywalk. Quezon City is a popular destination of locals as the club prices are a little lower than those in Makati. Most clubs are close to each other so common to bar hop. Try the establishments along Timog & Tomas Morato Avenues and Quezon Boulevard, and in Eastwood City in Libis. Outside of Metro Manila, there are a number of popular places to go to. The nightlife of Subic in the province of Zambales, is known all over the world because of its history as a former rest and recreation center of the US Navy. The city is still teeming with nightlife activities as the Subic Free Trade Port is home to a lot of expatriates from other foreign countries as well and it is now a major Tourist hub. Foreign Navies still use the port as a rest and recreation spot every now and then. Check out Subic International Hotel and the Magsaysay Blvd. Angeles City in Pampanga, formerly the home of the US Air force in the Pacific, is also known for its Angeles City nightlife stayed almost the same as a lot of retired US and Australian citizens decided to make Angeles City their second home. Establishments in Balibago are still popular. The central Philippine city of Cebu is a popular destination among tourists because its nightlife is at par if not better than in Metro-Manila. Big development companies have opened up operations in the city as well as major club chain operators have set up their presence. Be sure to go to Ayala Mall and in the different establishments that abound Osmena Blvd. The ultimate island-nightlife location in the Philippines is Boracay Island in the province of Aklan. The island is known for its carefree attitude, and the island is home to a lot of clubs and bars on the beach: Bazzura, Hey Jude, D' Mall, and the Station 2 establishments.



10.

WATCH a performance of World-class Filipino artists





The Philippines is home to a number of world-class artists. Occasionally, the Cultural Center of the Philippines, show performances by the Ballet Philippines, the Philippine Madrigal Singers, and the Bayanihan Dance Troupe. World-renowned artists Lea Salonga and Cecile Licad, from time to time, give performances in big concert halls in Manila. The Center of Arts in San Antonio (CASA) in San Miguel, Zambales features violinist Alfonso "Coke" Bolipata and his Pundaquit talents. Other groups that showcase the Filipino performing talents are Repertory Philippines, the Loboc Children's Choir, and the Amazing Philippines Theatre.

In the Visual Arts, works of world-class Filipino masters Juan Luna, Felix Resurrection Hidalgo and Fabian de la Rosa, National Artists Fernando Amorsolo, Carlos Francisco, Victor Edades, Vicente Manansala, other Philippine painting greats and contemporary visual artists can be viewed at the Philippine National Museum, the Metropolitan Museum of Manila, the Ayala Museum and in some galleries and University museums around Metro Manila.

Colleges and universities in the Philippines are home to award-wining performance groups that have been recognized internationally for their artistry and excellence in the performing arts: Dulaang UP (student theatre group), the UP Concert Chorus, UP Singing Ambassadors of the University of the Philippines; Ateneo College Glee Club and the Ateneo Chamber Singers of the Ateneo de Manila University; the UST Chorale and the Salinggawi Dance Troupe of the University of Santo Tomas.

All around the country in simple stages, live bands and professional singers perform in clubs and music halls showcasing Filipino talent in entertaining.



Source : www.experiencephilippines.ph